We Love Your BIG dogs and little dogs!
We love your other pets too
Daily Dog Walking
Our daily dog walking is the perfect option when you have a busy schedule or have to work. We can also make 3-4 visits a day if you are away.
Cuddly Cat Sitters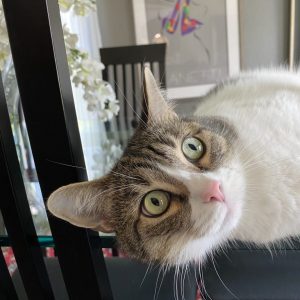 Our cuddly cat care is the perfect service for those fluffy felines who deserves the absolute best pampering and playtime. We love cats!
Why hire a professional pet sitter?
We are a fully licensed and insured professional business-not a hobby.
Advantages for your pet
Reduced Stress: Your pet stays in its own familiar and secure surroundings.
Minimizing Separation Anxiety: "a tired dog is a good dog".
Diet and Exercise: Diet and exercise routines are followed, with no interruption to upset your pet.
No "Travel Trauma": Travel in a vehicle to a boarding facility, relative's home or kennel may upset your pet.
Health Concerns: With a pet sitter, you don't have to worry about illness and other infections.
TLC: Most importantly, your pet receives love and personal attention during your absence.
Advantages for you
Travel: You won't be inconvenienced or upset by transporting your pet.
No Imposition: You don't have to impose on a relative, friend or neighbor to care for your pet. Instead, you can rely on a professional.
Security: Your home is made more secure by the crime deterrent services we provide.
Peace of Mind: You can feel confident your pet is in capable, caring hands with Walk This Way.
Special Services: We also provide additional home services such as watering plants, bringing in mail, taking the trash to the curb on trash day, and pet clean-up.
Serving Sarasota, Lakewood Ranch, Bradenton, Manatee & Sarasota County